Over the last few weeks Tanishq, Byju's and WhiteHat Jr have come to our notice thanks to people who took to the social media to speak about what they believed were bad behaviour by these brands and hence deserved to be boycotted. While Tanishq responded by withdrawing the ad which drew the flak, Byju's / WhiteHat Jr responded by going aggressive against those who criticised the company.
Which was the better response, and what are the implications on the brand perception? What were the other options for the brand? Could they have managed the responses better? I analyse these questions in the rest of this note.
The #BoycottTanishq Response
Having been in conference rooms where ads scripts are discussed and agreed, and where the final ad copy is approved for airing, I can imagine what would have been the discussions when the ad was planned. It might have seemed then as a seemingly feel-good ad that rides on a social trend of interfaith marriages. The ad might have seemed to be contentious, but not blasphemous. From what the company later revealed, this ad was supposed to be a part of a series based on various other social trends. It went well with Tanishq's purported positioning of a forward-looking and modern brand for the young Indian.
I doubt if the Titan top management would have approved high spends on a controversial ad by design only for it to be brought down within days of airing. If there was a lone voice that highlighted that the company is probably touching a contentious issue, that would have been dismissed very quickly. The company would have been emboldened by a fairly provocative Fastrack ad series that bordered on controversy by touching on the topic of casual sex among youngsters. But there was no upheaval against that series. There would have been no reason to believe this series would be any different.
But the response to the ad was instant. A few vocal netizens raised slogans of #BoycottTanishq saying that the ad promoted "love jihad". Others supported Tanishq lauding the ad as great and criticizing those that raised slogans of boycott. Ultimately, the company withdrew the ad. The boycott brigade felt they won, and those supporting the brand were disappointed that the brand "gave in".
In my view, the withdrawal of the brand was the best decision the company could have made. The ad achieved more than what they could have expected of it. The company managed to get more attention than it could have hoped to achieve through paid media thanks to the calls for a boycott.
What would have happened if the company had decided to continue airing the ad? For one, there was little the company could have achieved in terms of ad visibility by continuing to air it. Secondly, the online controversy might have continued, and the brand might have been seen as arrogant and insensitive. Instead, by withdrawing the ad, it also portrayed the brand as sympathetic to people's sentiments while being forward-looking – a positive brand persona that the brand would have liked to achieve.
There might have been a third, and more imminent reason for the company to withdraw the ad. Some of the online threats to the brand moved to indicate an intent to vandalise and damage store property if the ad was not withdrawn. With stores spread across so many cities, the company had the obligation to investors, franchise partners and employees to protect valuable property and people's lives. Inability to do the same would have damaged the company's reputation among these important stakeholders.
Considering all the above factors, Titan made the right decision to withdraw the ad, and at the right time too. The overall benefits of this move to brand Tanishq in terms of brand visibility, perception and equity far outweighed the loss of investment in the production of the ad.
The #BoycottByjus / BoycottWhitehatJr Response
Meanwhile, in another development, we saw the netizens move to slogans to boycott Byjus and WhiteHat Jr. This time the momentum was built with reports of Byjus and WhiteHat Jr going after people like Pradeep Poonia and Dr Malpani with damages claim for defamation.
Poonia and Dr Malpani were not the first to criticise the two firms for what they believe is aggressive marketing and misleading advertisements. The web already had several customers and user feedback on these issues. Many online comments portrayed these brands as arrogant, exploitative, and insincere. Allegations of fake online reviews can be quite damaging for an online product. Further, users were also commenting negatively on the quality of the product offering itself. All this was not good for brand Byju's and brand WhiteHat Jr and needed to be addressed soon. In my view, the steps they took were disastrous and had quite the opposite effect.
Firstly, the Company approached online reputation management as a science, and not as an art. Tracking negative responses to bring them down was a bad idea even as a concept. When one takes such an approach and employs an agency that probably is incentivized based on the number of posts brought down, it has already set itself up for disaster. Fortune India reported 12-year-old Jihan Haria's innocent YouTube video on WhiteHat Jr was one of the posts taken down. Who would have known of Jihan Haria and his small following of school friends had it not been for some help from the company itself. When I saw this repost, I felt that the original video was so sweet, it could have helped WhiteHat Jr get some free publicity.
But let us not count the many posts they may have brought down because most of them probably did not pursue it further. Poornia and Dr Malpani were different. They were outraged. Faced with resistance, they pursued harder to "expose" these companies. This is where Byju's made the second and worse mistake. They sued the two gentlemen for defamation with damage claims of Rs. 14 Cr. and Rs. 20 Cr. – sums that middle-class customers (their target segments) would consider an insane amount of money. It looks to me like a case of someone's misplaced ego rather than a well-thought business strategy. Now people took notice – David Vs. Goliath stories are always interesting, and here is one being played out.
The litigation brought the conversations that were pretty much under-the-radar and limited to a few followers to the mainstream. The litigation also basically confirmed the negative perceptions of arrogance, insincerity and exploitation associated with Byju's and WhiteHat Jr. The feedback on the product quality now became more visible. Audio clips of employee conversations and customer conversations emerged as evidence. ACSI directive to bring down some of the WhiteHat Jr ads provided further evidence of the allegations of bad behaviour. All these fed stories also to mainstream media which further put the two brands in a bad light.
What might have been the best response by Byju's / WhiteHat Jr to online criticism? In my view, the best action would have been no action. Poornia's first video had got 500 views and 15 likes before it was brought down. It was not something one would call viral. If you watch the video, it had no content worthy of becoming viral. And Jihan Haria's video was so sweet, Byju's should probably have reposted it and got some mileage.
Going aggressive against "dissenters" and criticizers is not something a mature company with clear brand strategy would do. If you also look at Byju's or WhiteHat Jr ads, you will see that there is no thinking about building a brand persona. The ads are designed for rapid customer acquisition and support the company's aggressive on-ground sales strategy. All the unwanted visibility could impact new customer acquisition and retention, and also the company's ability to attract talent as is evident from this LinkedIn post by a potential employee. International expansion plans could be impacted, and future investors will be more circumspect. Overall erosion of the brand equity and future valuation would be higher than what the company can hope to gain from any litigation gains if at all they do win anything.
Takeaways for Brand Management
As we see, the response to online comments by Tanishq and Byju's / WhiteHat Jr were in complete contrast. Tanishq chose to acknowledge the resistance and withdraw the ads. Byjus chose to go aggressive against those who raised a voice. While Tanishq response succeeded in stopping unfavourable publicity and turned it in its favour, Byju's response more-or-less triggered the calls for a boycott and escalated the issues further.
Byju's response – especially the one to pursue legal remedy – shows a lack of maturity and long-term thinking about the implication on the brand. An ideal approach for Byju's would have been to use the online comments to identify areas of improvement and to address them instead of denying the problems and trying to shut down critics giving the impression of being a bully. What customers want to see are brands that are sensitive to feedback and willing to listen – much like a friend or family member would do. That is where Tanishq succeeded, and Byju's failed.
But the Byju's / WhiteHat Jr story is far from over. Till such time that the litigation is on, there will be periodic updates, and the issue would not go out of people's minds. It will be interesting to see what their strategy would be going forward. Will better sense prevail, and will they withdraw the cases? Would they start listening and responding instead of denying issues and going after individuals? Will they emerge out of this experience and succeed in building a positive brand perception? It will be interesting to see how this plays out.
Any views or opinions represented in this blog are personal and belong solely to the blog owner and do not represent those of people, institution or organizations that the owner may be associated with in professional capacity, unless explicitly stated.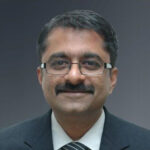 A strategy consultant since 2006, Santosh advises clients in a wide range of sectors including consumer, agribusiness, automotive, chemicals, and private equity. Prior to Consulting, Santosh has spent about six years in brand management and sales with leading Indian FMCG companies - Amul and CavinKare.